Garage Door Repair Expertise
Back To Our Services
Normal gate operation is vital in our everyday operation, be it at home, in the office, or in industrial areas. That is why we at "Gate Repair Chula Vista" ensure that whenever we are called to fix defective or malfunctioning gates or garage doors, we have the expertise to restore normal function whatever the nature of the defect may be. Garage door and gates are some of the heavy moving facilities in a given place. Thus, the constant motion causes wear and tear of its moving parts that may suddenly break down without notice. On the other hand, other parts may have taken its share of deterioration due to the length of service. Irrespective of the nature of failures, our company specializes in all aspects of gates, garage doors and their controls. Thus, whether the job involves minor repairs, where we replace worn out parts, to total replacement of the unit and its control, we can perform the job effectively and reliably.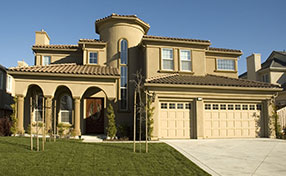 Repair service availability 24 hours a day
To attend to urgent calls regarding garage door problems, our garage door repair in Chula Vista provides round-the-clock assistance. Our support staff is available any time of the day to take your calls. Our repair crew can be dispatched to your area in a few minutes after your call, even in harsh weather conditions. As we are equipped with the best tools and equipment all the time, we can fix your defective gate in no time at all. Replacement parts are no problem because we also carry commonly worn parts in a garage system, and at most times, we know what parts are commonly needed for emergency repairs.
Maintaining your garage doors
Very often minor garage door problems are often neglected until they gradually cause other parts to also turn defective, multiplying the problem and incurring unnecessary repair costs. With this in mind, we not only perform repair jobs but also advise our clients to do periodic maintenance. On the other hand, we also perform these maintenance services if required. That way, our clients can save on unnecessary and expensive repairs due to neglect, prevent business operation interruption, or even avoid safety issues that can arise from a malfunctioning gate system. Our periodic maintenance services include check up of rollers, motors, and door alignment among others such as tightening of hinges, bolts and nuts, lubrication of moving parts, examination of the main and back-up power supply system and other related services to ensure smooth and continuous operation of your garage doors as well as to prolong the life of your garage system.
We are here to address your garage repair needs, and our expertise is readily available for you. Call Gate Repair Chula Vista and our friendly support staff and our professional gate repair crew will not hesitate to help out with your repair requirements day-in and day-out in the city.