Custom Made Gates
Back To Our Services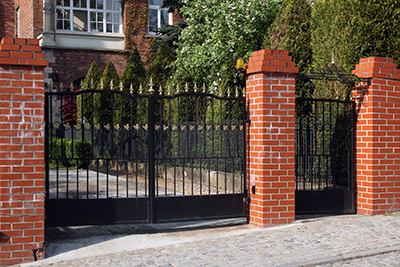 Our custom made gates company in Chula Vista offers many options to take care of your gates and fences. We do so by providing services like installations, repairs and replacements. We are happy to be located in Chula Vista to offer you help 24/7 with emergency repair services whenever you need us. We are always there when you need us and we do it with a style that is known for its quality and high levels of satisfaction amongst our customers. We don't just install and replace gates and fences but we extend our services to also repair any gates, fences and their parts. You can trust us with your gate or fence repair anytime here in Chula Vista. We at the custom made gates company also choose tosupply and install all types of gates openers. We love to offer custom made gates. This service is highly appreciated by many of our customers. We have been told that we have met their expectations by providing the best services in the area.
As a professional gate company, we have the right infrastructures, means and human power to meet the needs and demands of our clients. When it comes to urgent gate repair needs, our response is fast. Thanks to our preparation we can promise same day troubleshooting and repair. We deal with problems related to gates not closing, reversing or not opening fast. We are experts in their maintenance and replace the broken and rotten components with efficiency and speed. Our company orders new parts and has specialized technicians for their installation. We install new gates as well as openers and intercom systems. We know how to inspect the system well and how to deal with malfunctioning openers. We aim at your safety and with our thorough services, we manage to achieve our goal with success.
We aim to always be available for any service that you need us for.
Our custom gates company in Chula Vista can help you with whatever problem you may be having with gates and fences. One of the services that we offer is with driveway gate openers. Driveway gate openers can make life a lot easier for you. With these openers you can just stop and open the gate without ever leaving your vehicle. At our driveway gates company in Chula Vista we offer the best brands to our customers. Here is a list of openers that we carry.
Viking
Reno
Linear
Multicode
All o Matic
FAAC
Ramset
Eagle
GTO PRO
DoorKing
Elite
We also offer you various other types of services like the installation, repairs and replacements to both fences as well as gates. We will help you get the gate that you want rather than make you settle for what is available on the market. We do this by helping you customize a gate that is to your liking. Ourdriveway gates company in Chula Vista also provides you services like for security bars. We can help you with repair services such as repair services for the hinges/ posts/ damaged gates and even the springs in the gates.
We have a lot to offer our customers. We have a lot of different varieties to offer on all of our parts. This includes driveway gate openers, phone systems and the actual gates and fences. You can choose from a great variety of choices that our Gate Company/ contractors in Chula Vista have to offer you. Once you let us know what services that you need we will send a contractor to your home to check out the issue. They will give you a free estimate and let you know exactly what needs to be done. Our driveway gates company will guarantee 100% satisfaction on any services performed.